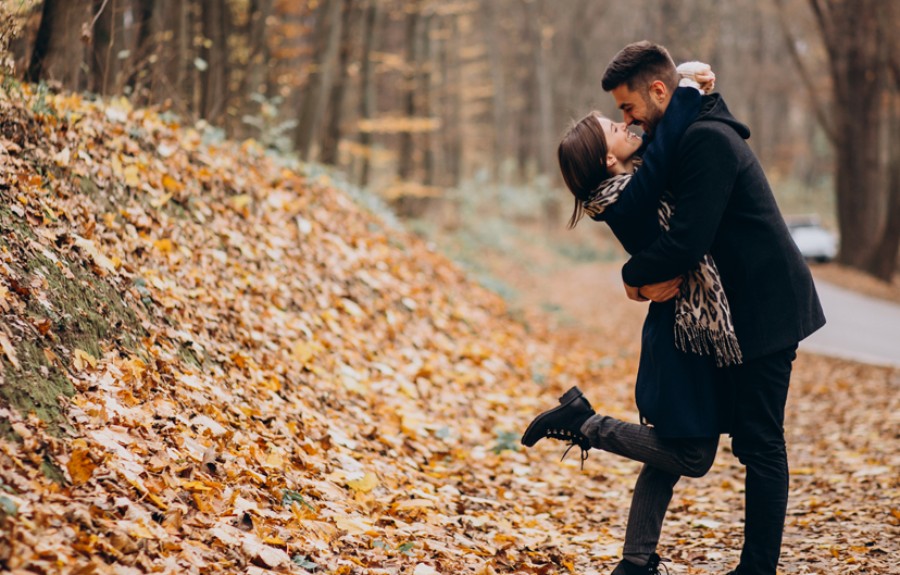 Date Ideas For this Fall Season
As the door closes on summer, autumn rears its beautiful head, bringing with it the changing colours of leaves and the fading of the light. However, while everyone associates summer with love and passion, there's no reason why autumn cannot be filled with romance.

Finding romance is one thing, but date ideas are a completely different ball game. Despite this, date ideas in autumn are available in abundance. So, with this in mind, what date ideas can you take advantage of?

Marvel at Bonfire Night
On the 5th of November, everyone decides to celebrate Guy Fawkes and the Gunpowder plot of 1605. Despite the history behind the celebration, it's a special opportunity to get together on a date. The first thing to consider is wrapping up warm because it can prove to be a cold evening. Next, find a fireworks display and soak up the atmosphere together. The amazing colours and sounds will blow you both away. However, it's the ideal opportunity to connect with each other while enjoying a traditional hotdog.

Soak up the Stars
This date will require the stars to align in more than one way. This is because it requires a crystal clear evening with no cloud cover. Furthermore, you'll also need to pick a spot where light pollution is at a minimum. Once the location has been decided, pack a picnic of warming treats, a flask of coffee and simply settle in for the evening. You can pick out constellations, spot shooting stars and enjoy spending quality time together.

Pamper Yourselves
Nothing is more romantic or relaxing than a spa night. Pick a couple's spa evening and don your robe and sink into some soothing spa treatments together. From facials to massages and foot soaks, the experience will leave you both feeling chilled, at ease and ready to take the date further.

Settle in With Some Board Games
Not every date has to be fast-paced or overly exciting. Invite your date around to your place and have a themed board game evening. Pour the drinks, choose your games and begin playing. Whether it's Monopoly, Trivial Pursuit or even old-fashioned card games, the real idea behind this evening is to relax and understand more about each other from the comfort of home.

Go Pumpkin Picking
With autumn comes Halloween, and this celebration of all things ghouls and ghosts is the perfect opportunity for adults to have some fun. Before the celebrations begin on 31st October, find yourself on a farm and go hunting for some pumpkins. Go searching for the largest one you can find or find some cute pumpkins that are ideal for putting on display in the home. Whatever you're looking for, the hunt for pumpkins will bring you both closer together.

Pumpkin Carving
Once you've picked your pumpkins, the fun doesn't stop there! The time has come to get creative with one another. This pumpkin carving experience is one filled with laughter, but who can create the best pumpkin? Pick a simple design if you're playing it safe, or go for something completely wild with a unique design. Whatever you choose, this idea is great for learning more about each other.

Hit a Farmers Market
Farmers markets during autumn have a romantic yet charming feel to them. Wandering around, hand in hand and browsing the local produce is perfect for learning all about each other's likes and dislikes. You could even agree to purchase some goods and even cook together.

Pick Fall Harvest Fruit and Get Baking
Apples and pears, as well as pumpkins, are plentiful during fall. What this means is that you can get baking, making some delicious treats that will keep you warm and full during the dark evenings. You can choose to bake apple pies and tarts or pumpkin pies, all of which can be captured with some amazing selfies of you and your date.

Pick a Horror Movie
We all understand how autumn is full of frights because the lead up to Halloween is all about preparing for the big day. However, you don't need an excuse to settle down and watch a horror movie to get you in the mood. The chances are your date is going to want to bury her head in your arm in an attempt to avoid those frightening scenes. However, this provides the perfect opportunity to become her protective partner by wrapping your arms around her.

Go Hiking
The days are considered shorter in autumn as daylight disappears earlier in the day. However, you can still arrange a hiking date in the mountains. The aim is to discover some picturesque, secluded spots where you can reveal a romantic picnic of champagne and strawberries. Soak up the beautiful Autumn colours and make memories that last a lifetime.

Check Out a Brewery
While it might not seem like the dream date, this is a surprisingly interesting date where you get to sample plenty of cider or beer. Mulled apple cider is always a hit during autumn, and where better to try it than a brewery? Getting indoors for the afternoon to avoid the cold weather is always a hit, so toss those woolly jumpers aside and grab yourself a glass and get sampling!

Book a Ghost Hunt
Every town or city has an abundance of apparently haunted houses. The intrigue and mystery that surrounds them are certain to make for an interesting evening. Don't expect to dress up as one of the Ghostbusters, and don't expect to be accompanied by a character known as Slimer either! What you'll get is an evening of frights and sights, making it the ideal date; just don't forget your proton pack and your ghost trap!

Get Painting and Drink Some Wine
This might not seem like the right blend of activities but hold up! You don't have to be the next Vincent Van Gogh (unless you cut off your own ear!), but the idea is to get creative. Grab some spare canvases from your local hobby store, get your paint and some wine and begin painting a masterpiece! You'll belly laugh together, you'll love trying to guess what each other is painting, but furthermore, you'll discover the wine goes down extremely easy too!

Go on a Coffee Date
Something as simple as a coffee date is enough to bring you together. Simply chatting freely over a latte or a cappuccino is the perfect way to pass those cold and damp Autumn days. Get deep into conversation, enjoy getting your head into some books, or you can simply watch the world pass you by. Whatever you opt for, the coffee shop vibe is enough to help you understand even more about each other.

Cook Dinner For Each Other
This is the perfect opportunity to get two dates in the diary! Give each other the scope to cook romantic meals in each other's homes. Find some Autumn themed ingredients and then look at setting the tone with some soft music and candlelight. Once you enjoyed one date night, it's time for the other to begin planning theirs!

Venture Out on a Bike
Bike rides on a crisp Autumn day could beat a sunny summer day because there's so much on offer! Plan your bike trail and pack a blanket too. There's no rush or racing here, but it's more about discovering nature and exploring new areas with each other. Stop off in different locations and enjoy the quietness and serenity together.

Arrange a Halloween Party
What better way to celebrate Halloween than a Halloween Party. You can invite each other's friends and create a killer party together. Planning the party together is an experience that certainly requires togetherness and teamwork. You'll enjoy the chance to create some frightening decorations as well as Halloween themed food, while the opportunity to meet friends could help to solidify your relationship!

Invite Friends and Have a Bonfire
Go around collecting old wood and offcuts weeks before you plan to send sparks flying, and then arrange a bonfire party! The fresh Autumn evening air is kind of grounding and leaves you feeling at one with nature but throwing in that unmistakable scent of fire, burning, and smoke adds to the excitement. Get the fire going with friends and grab some chairs before cooking up some hotdogs and burgers for everyone to enjoy. It's not a private date night, but it's a date night that's pretty hard to beat.

Book A Ride in a Hot Air Balloon
This has to be considered one of the more romantic options, but you'll wow your date with this one. Book your trip, and you'll soar high in the air together, giving you the opportunity to gaze at the Autumn colours below while sipping champagne. It's the dreamy kind of date that people dream about!

Keen to Move Away from the Single Life?
You can escape the single life with ease because speed dating is on your side. The great thing about speed dating is its ability to thrust you into situations with new people. You don't have to be the next Patrick Swayze or Demi Moore, but you can enjoy the opportunity to connect with new singles quickly and successfully! There are plenty of speed dating events to enjoy during fall, some of which will be themed, adding to the excitement.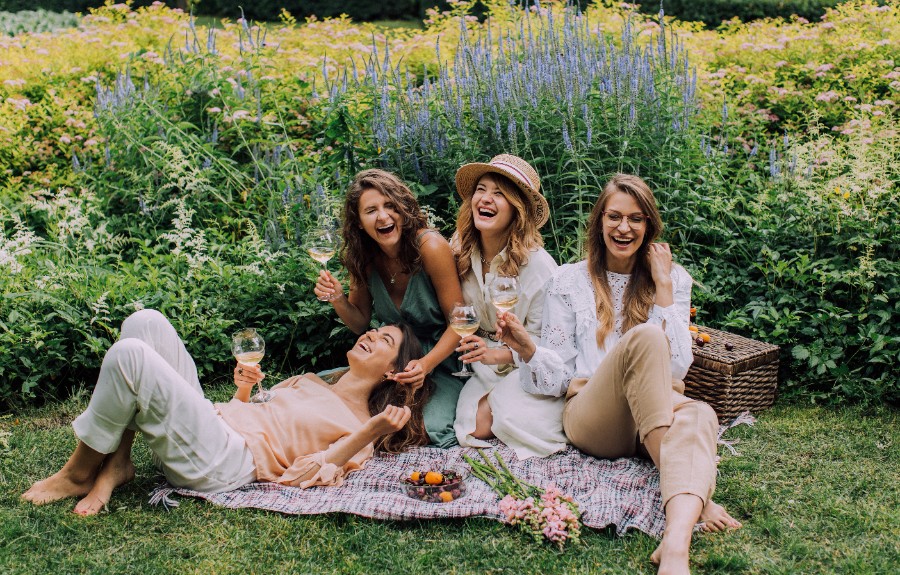 International Women's Day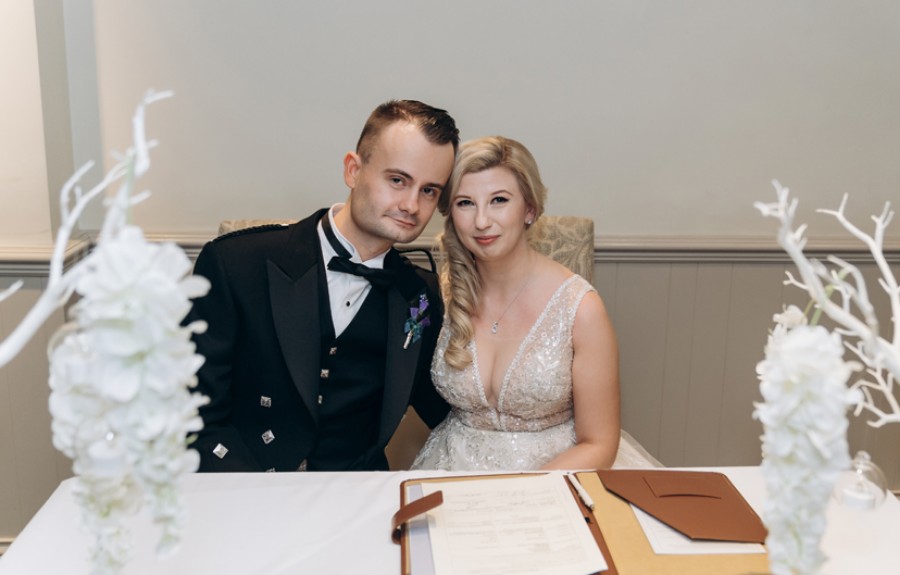 It really does work!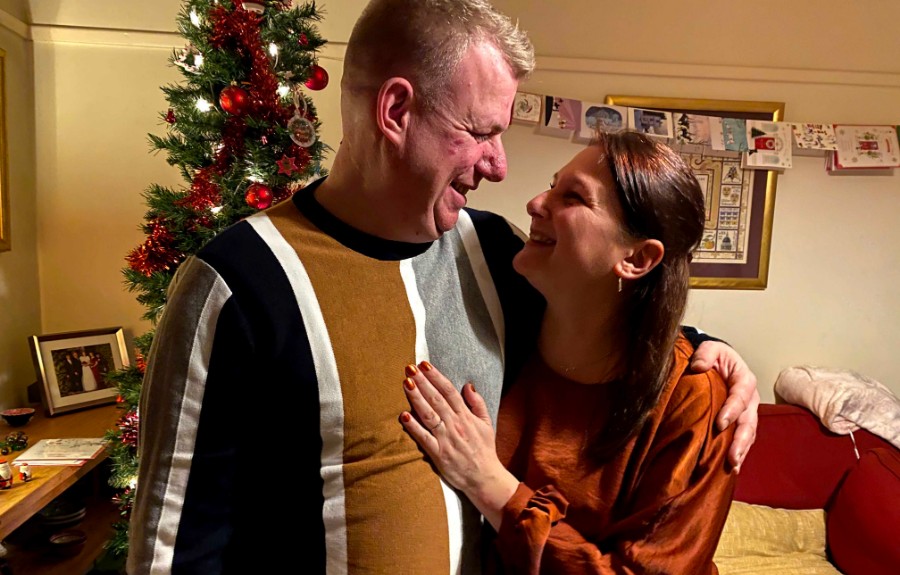 A True Romance
Christmas Jumper Speed Dating
All Bar One, Reading
Christmas Jumper Speed Dating
Hidden Rooms Cocktail Lounge, Cambridge
Christmas Jumper Speed Dating
Revolucion de Cuba, Milton Keynes