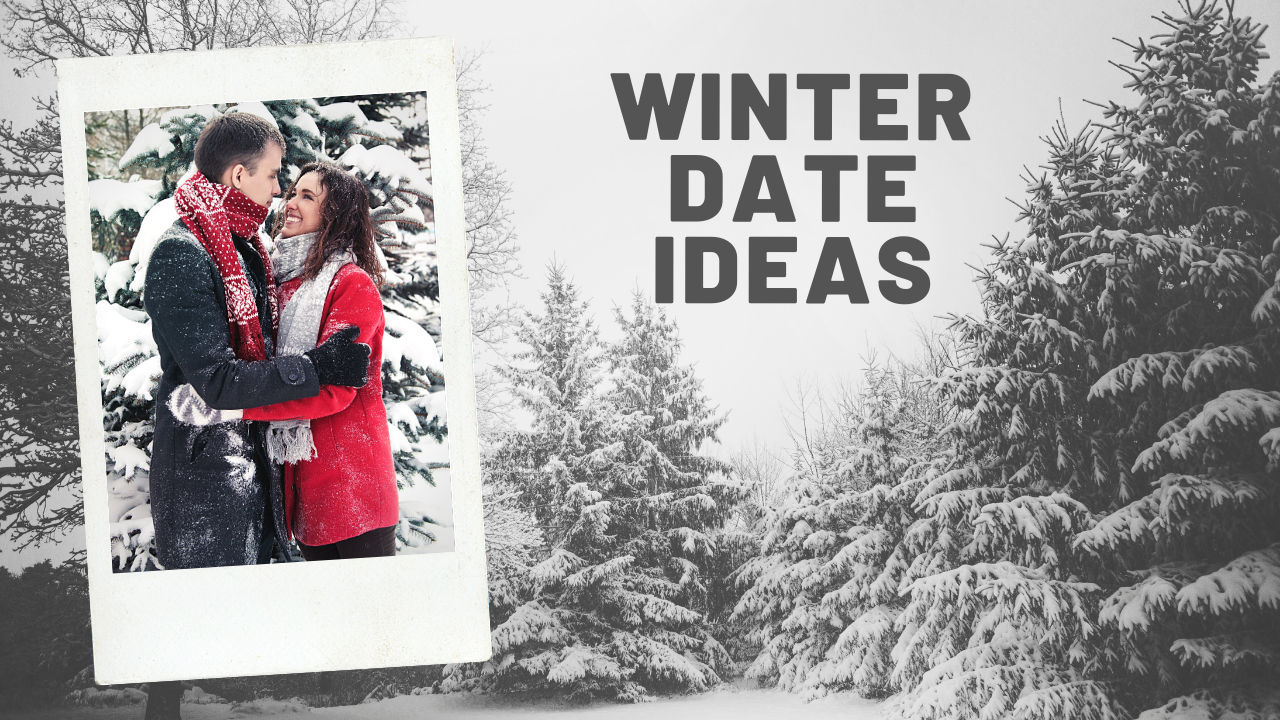 Winter Date Ideas: Cute, Fun & Cheap
Table of Contents:
Winter Date Ideas For Singles
If you and a prospective romantic partner are only getting to know each other, chances are, you would not want to go for couples-only places — why put extra pressure on each other? The good news is, even if you're still two singles who are about to connect with each other on the first night out, there are plenty of ice-breakers that will allow for a heartwarming conversation and create a memorable experience.


Cute Ideas For Singles
Since it's cold, spending too much time outside on winter days is not the world's most enjoyable experience. That's why indoor dates are expected and appropriate for this time of the year. Here are a couple of good winter date ideas: Invite your crush over for a homemade meal. Note that you should be relatively comfortable with each other to not feel awkward or stressed out when showing your next-level cooking skills. All in all, the experience of cooking and serving a meal together leads to fast and fun bonding. Also, you will be able to see how a prospective partner handles the household and ensure there are no dealbreakers between the two of you. The good news is, in winter, there's no shortage of delicious food and drinks to enjoy in a nice company — you will not run short of things to cook. Hang out at coffee shops. Enjoying a cup of hot coffee or tea is something we tend to enjoy the most when it's cold outside. Meeting a stranger over hot drinks is a low-commitment way to get to know each other. If all goes well, the next thing you know, you might be enjoying a snowball fight and having genuine good fun. Go to a trivia night together. Trivia night is another way to find a soulmate, a significant other, or a friend. You will be able to bond over a common activity and shared interests, there will be no need for small talk or awkward pauses to deal with in the conversation. You will get to know each other better under little-to-no pressure and will see if a partner is not too overbearing or competitive. Have a movie night. Cliche, you might say? Well, only if you approach it that way. There are plenty of ways to spice up the traditional turn of events. For one thing, movie nights in winter are especially memorable, since plenty of legendary films are set in winter. Then, you can share typical winter meals as the credits roll — a cup of coffee, a hot pie, and others. Take a stroll to a local bookstore. There are multiple romantic activities you can try out there. Sharing book interests, reading random passages, or using book sentences to describe each other are all creative and unconventional ways to connect with a future significant other. At the end of the date, you can get each other a book to commemorate a beautiful experience. Take a peek at the Christmas market. If you are going out in December, here's your lucky time to share Christmas vibes with someone. Let's all admit it — we want to choose Christmas tree decorations and presents with an attractive gal or guy next to us. Casually wandering around the market is a way to bond like no other. You will know what presents the partner likes, how the other person celebrates Christmases — all of it will come in handy once you start a committed romantic relationship.

Fun Ideas For Singles
If you are not the one to sit still and watch a movie at home, you might be looking for a fun date that will help both you and a partner have the best time of your lives. The good news is, winter is a fun time to be dating since there are so many creative things to try and so many ways to go slightly bonkers. Here are some of our favorite fun winter date ideas that are made for winters: Ice skating. It seems like a Christmas-movie type of idea — and it turns out to be even better in real life. Even if you are not excellent at skating — isn't it the whole idea to laugh as you try to hold on to each other and crack jokes? Ice skating together opens a realm of bonding possibilities, including sexy casual touching and supporting each other emotionally. Although going to the ice rink for the first time after a long while might be scary, the experience will definitely be rewarding. Do charity shopping. If you haven't decided what to do on a date, why not combine pleasure and a good deed? You can do both at once by trying charity shopping. Not only you can find creative and original items there — even if it's the ugliest Christmas sweater you've seen in your entire life, the flavor of supporting a noble cause will make the shopping process yet more meaningful. Watch a sports game. It's winter — most sports seasons reach their peak. When it comes to football, the Premier League gets to a heated point this time of the year. Sharing the adrenaline with a significant other at a pub is a nice way to spend a winter evening and bond with a fellow supporter of your favorite team. Go sledge riding. It's fun, cheap, and good for your health to spend some time outside. Taking a weekend off to sledge-ride is a great first date idea. For one thing, it's extremely cheap. Also, you can only do it in winter when it snows, thus increasing the odds of offering a partner an exclusive dating experience. Take a winter hike. If you are into walking down hiking trails, chances are, you can find someone who does so too. Spending a day together exploring a new route helps avoid meaningless small talk and lays the groundwork for bonding. Also, the pictures you get will likely be breathtaking — even if you choose not to follow through with the relationship, a date will leave only the most positive memories. Try speed dating. Finally, if you want to find someone committed to dating, consider looking for partners at a dedicated event like speed dating sessions. Basically, the gist of speed dating lies in meeting dozens of prospective partners and chatting to each of them for a chosen period of time. If there are people you liked, you can connect via social media or exchange mobile phone numbers. In winter, there's rarely something better to do anyway — so why wouldn't you want to warm up having a cup of tea and a heartfelt conversation?

Cheap Ideas For Singles
Although there are plenty of ways to meet romantic partners, you would not want to pay a dating app subscription fee that will cost you an arm and a leg. If you want to save money everywhere possible and find cheap winter date ideas, consider following through with some of the following ideas. Visit museums and libraries. It's common for such venues to host public debates, discussions, or group talks. They are often free and are a good way to connect with educated, open-minded people. Wandering around at a museum when it's cold outside is a nice experience. Also, since museums don't have many visitors these days, you are more likely to have a successful chance encounter here as opposed to a crowded street. Check a Christmas lights display out. Wandering around, you are likely to find plenty of singles, looking for someone to take an Insta shot for them. Granted, it might be frustrating to see countless couples walking by — on the other hand, in such a crowd, singles stand out clearly and have higher odds of connecting with each other successfully. Do indoor sports. Meeting people in the class is a solid way to start romantic relationships. There are plenty of sports that suit the winter spirit quite well. You can try indoor rock climbing, hot yoga, dancing, and other activities. By looking for dates at the gym, you will be in a win-win situation — even if it doesn't work out, your abs will thank you tomorrow. Have the best time at brewery tours. In winter, a brewery tour becomes a popular place for people to bond and meet each other. You will be able to try different types of drinks and chat with strangers about your gastronomic tastes. On brewery tours, there's a lighthearted atmosphere, no awkwardness, and plenty of people who wouldn't mind connecting with others. As soon as you are not afraid to approach people and answer questions openly, you will not struggle with a challenge to find a date here. Visit the main tourist attractions. Even if you lived in the same city for years, don't neglect walking past its attractions every once in a while. For one thing, the scenery looks different when it's covered in a coat of white snow. Also, you might be able to meet many people here — among them, there could be your soulmate and better half. To find out what places are the most common in your town, go to platforms like TripAdvisor.


Winter Date Ideas For Couples
If you already have a significant other and want to make a partner happy by organizing a romantic date, winter is a perfect setting for an impressive night out. As a couple, you will not fall short of activities to do and places to winter date ideas London offers.

Cute Ideas For Couples
When thinking of a cute date, you don't want to go for anything grand or obnoxious. Instead, think about making the most out simple joys of life, winter weather, and the company of your sweetie. Here are a couple of cute winter date ideas a couple will definitely enjoy: Have a candle-only night. In winter, everyone craves warmth and coziness. Throwing a dinner illuminated by nothing but warm candlelight helps evoke exactly those feelings. Also, the atmosphere of a darkened room and dim lights creates a flair of intimacy and fragility — you will definitely not want to be distracted from the moment. Go away for the weekend. For a memorable date, consider breaking free from your busy lives, getting away from city noises, your jobs, and deadlines. Renting a house in the countryside for the weekend will give you the possibility to take beautiful pictures, get immersed in nature, and appreciate having each other in a quiet area. There are only a handful of experiences that can beat the pleasure of snuggling cozily around the fire. Plan a winter vacation. Yes, you heard right — there's no need to actually go anywhere. Planning a trip alone is a fun experience, full of room for bonding and a deeper connection. You can imagine a stay at luxury hotels, decide where you would like to go, what type of places to visit, and so on. Later, you can use the fruits of the date night by actually going on a dream vacation you've outlined together. Throw a Q&A session. To spice up an indoor date, consider asking each other deep, challenging questions. At the end of a thought-provoking Q&A, you will get to know each other better and grow yet closer together. The good news is, you don't have to spend hours coming up with questions on your own, there are plenty of books and online resources that offer hundreds of lingering questions you would enjoy finding and hearing answers to. Play board games together. Having fun by enjoying a good old Monopoly Deal or a card game is another down-to-earth yet memorable date idea. Bonding over a board game immediately creates a lighthearted atmosphere in the room, gives an extra thing to bond over, and helps you and your partner or a spouse show off the best version of your intelligent, witty, and competitive selves. Binge Oscar-nominated movies. Winter is a special period for the film industry since Oscar nominations are usually announced in January and the ceremony is hosted in February. If both you and your darling are movie fans, consider throwing a bingeing session where you watch and discuss Oscar nominations. You can even place bets on winners for fun.

Fun Ideas For Couples
Winter dates are fun — when it's cold outside, everything seems more romantic, you want to add more warmth and playfulness to your daily lives. That's why both partners are usually craving a fun way to spend an evening together. If you want to impress a significant other with an unforgettable fun date, we prepared a couple of helpful pointers. Cook hot chocolate at home. It is an iconic winter drink as is — it will taste even more special if you and your loved one will cook it on your own. Kiss ready-to-go packages goodbye and start cooking from square one. There's something special about adding the marshmallows, a few drops of syrup, and chocolate on your own and see the drink come to life. After such a date, you and the partner will be able to bond over a small thing you two have created. Build a creative gingerbread house. Since it's not about going by the book, feel free to use anything you have at a hand's reach as 'building materials'. At the end of the day, you will probably end up with something extremely creative and Insta-ready. Even if not, the experience will make up for any outcome. Order a takeaway from the cheapest place in the area. Trying something new is key to a fun and successful date. Challenging yourself to give the cheapest food you can find a try fills the bill perfectly. You might even be surprised by how good the cheapest meals actually are. Such an experience is cheap and intriguing since you'll never know what flavors are waiting for you in each cheap takeaway. Build a blanket fort. For some reason, winters always contribute to the feeling of nostalgia and make us relive the most pleasant childhood memories. Bringing these vibes over to a romantic date is a great idea — for instance, you can construct a blanket fort in the living room and throw a housewarming party under the covers. Put up Christmas decorations. Decorating a Christmas tree and adding beautiful ornaments to the room will feel your hearts with joy and festive spirits. It's going to be even more fun if you make the decorations on your own — this way, you will have a reminder of the beautiful time spent together for a couple of consecutive holiday seasons. Flip through old pictures. Even if it sounds too old-school, when is the better time to reminisce over the past if not the bridge between the old and the new year? Looking through old photo albums together is a perfect winter date. Glittering Christmas slights and a cup of hot chocolate will make the experience even more memorable and atmospheric.

Cheap Ideas For Couples
There's a common misconception stating that epic couple dates are usually expensive. The truth is, romance is hardly ever measured in the cost of the setup. It's all about the vibe — and the best things in life are either free or extremely cheap. To throw an amazing date that's not going to leave you broke, check these ideas out:
Have a basic indoor picnic. There's no need to go all out and serve numerous courses. More often than not, a bottle of wine, a hot meal, and a holiday movie will do you well and be enough to create a romantic festive atmosphere.
Reach out to your inner kid. As children, we didn't get to spend a lot of fun and dating. As grown-ups, we have the privilege to do so, but that doesn't mean we have to. At times, waking the inner child up and enjoying simple activities like building a snowman and throwing snowballs at each other is the best date there is — you will hardly get so much sincere joy and creativity from anything fancy.
Gaze at the stars. If the weather is nice and the sky is clear, get out and appreciate the magnificence of nature. Wishing upon falling stars and trying to name them is just about the most romantic thing there is — so much so that you are tangled up in a blanket and wrapped tightly in each other's arms.
Play winter games. If you want to spend a day doing something winter-specific with a significant other, consider having an ice hockey game. Whether you are going to be playing on your own or supporting a local team, the release of endorphins — happiness stimulating hormones — is guaranteed. On top of that, you will always have a topic to chat over.
Make art together. Having a creative hobby is highly beneficial for your mental health. Being able to express yourself through watercolor is a nice way to unwind after a busy day. Also, you and your partner can exchange paintings of each other and keep them as souvenirs. Remember that you shouldn't be stressing out over how much talent for art you have — it's all about communicating how you feel about the person next to you — and a picture is truly worth a thousand words.
Conclusion
Winter dates are often the most romantic and memorable ones. Rarely you have better views, more bonding opportunities, and ways to express your love for each other. From cozy indoor dates to active winter sports, romantic winter dates come in all shapes and forms. As long as you are open-minded and eager to explore new connection opportunities, you will not fall short of perfect date ideas in the winter to show your love for your partner. Remember that living in the moment and having no regrets are key components of a successful date. Dive in without second-guessing every move — and you will be in for an unforgettable night with your darling.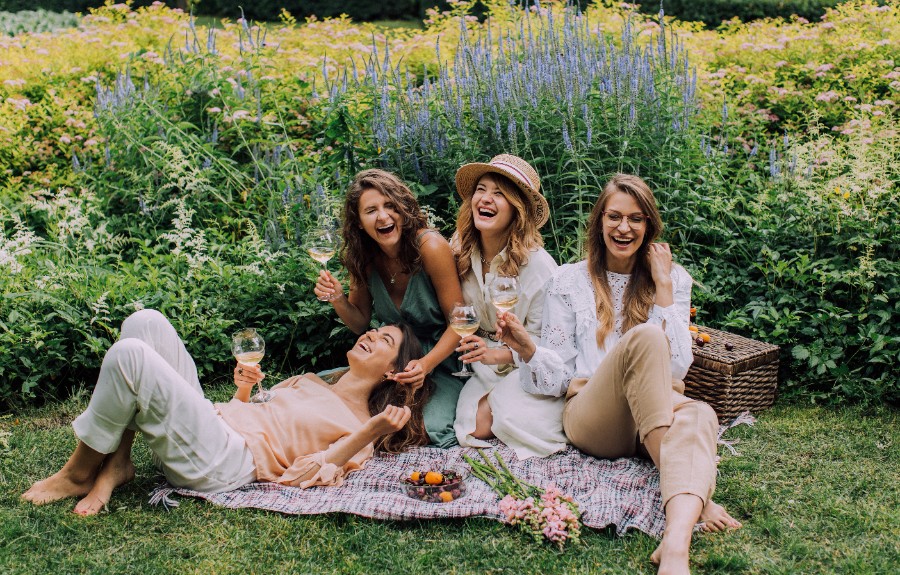 International Women's Day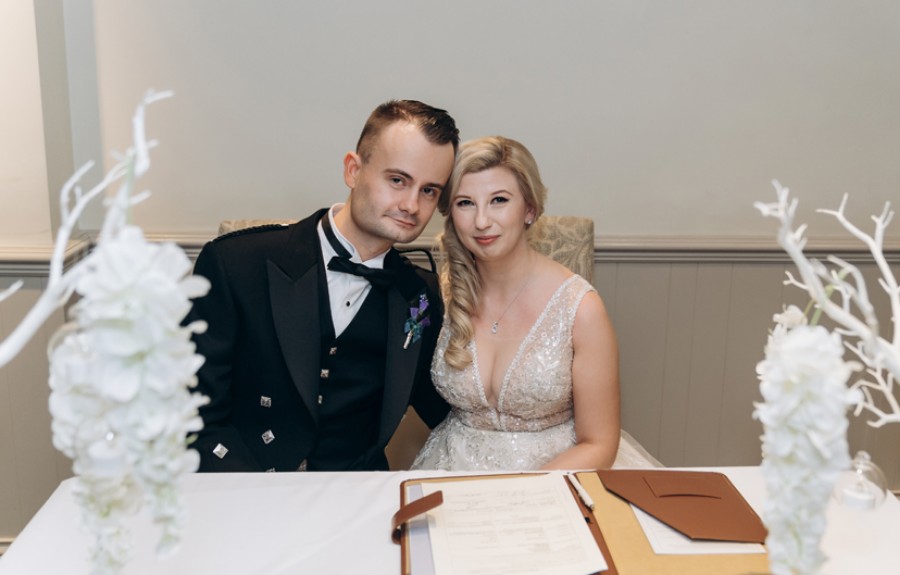 It really does work!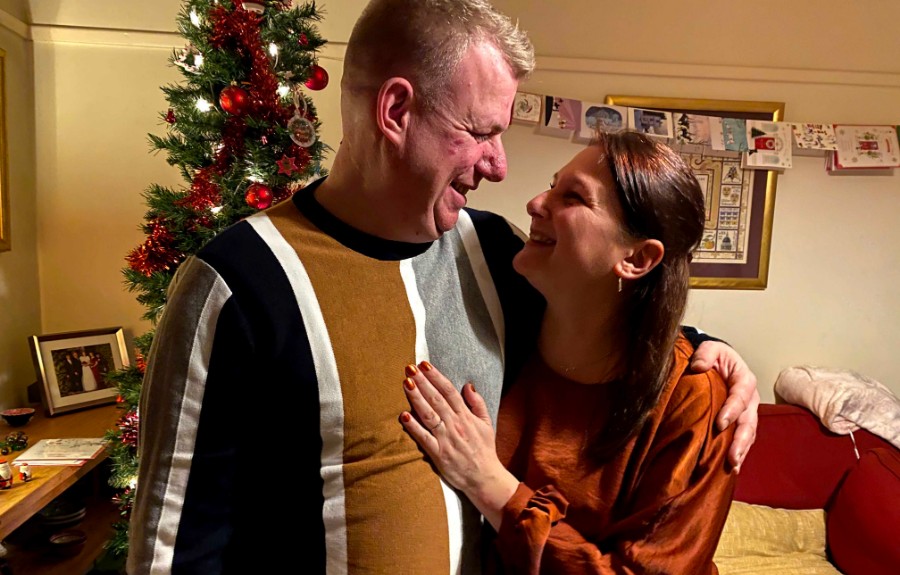 A True Romance
Christmas Jumper Speed Dating
All Bar One, Reading
Christmas Jumper Speed Dating
Hidden Rooms Cocktail Lounge, Cambridge
Christmas Jumper Speed Dating
Revolucion de Cuba, Milton Keynes