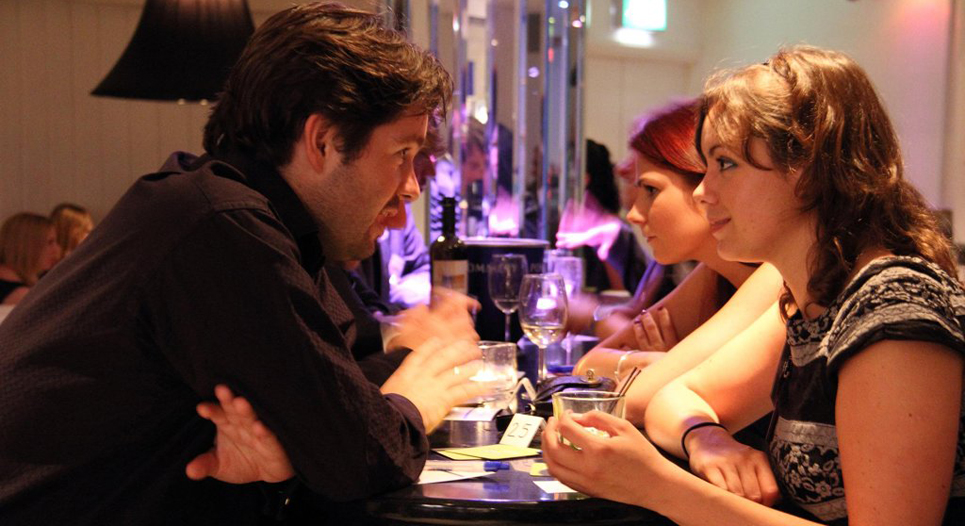 What Is Speed Dating and How Does It Work?
Speed dating is the most popular type of singles event!
Speed dating is the perfect way to meet lots of new people in just one night. The format involves a series of 3-4 minute dates with up to 20 single professionals. We recommend coming with an open mind and a smile! Busy lives result in the need for affordable, fun, safe and time savvy ways to meet like-minded people. SpeedDater launched way back in 2002 and is the leader in the UK singles events market.
What Is Speed Dating and How Does It Work?
SpeedDater launched in 2002, leading the UK singles events market. The aim of SpeedDater Events is to provide singles with an opportunity to meet a room full of new people in just one night.
So what is a speed dating event? The format is as follows; the guests will have 4-5 minute dates with up to 12 other single men and women. There will be a host at the event who will sign you in and badge you, they will also explain how the evening will run if you're new and unsure. Your badge will match one of the tables in the room and usually apart from Gay, Lesbian and activity events, the men will rotate and the women will stay seated.
How Does Speed Dating Work?
What is speed dating and how does it work? You may still be wondering...
You will be given a score card which is how you log your dates in the evening, and then after the event, simply log in with your username and password and log who you liked. Once you have entered this, you will be able to see if anyone has matched you. It is FREE to send messages to your matches. However, if you didn't match or like anyone from the event, you can request another free event! Now that doesn't sound too bad does it?! We hope that our definition of speed dating matches what you think, and will encourage you to get booking onto our events!
You may be thinking, well who actually goes speed dating? Well any single person who is interested in meeting new people and potentially finding someone. You need to come with an open mind, you never know who you could meet at one of our speed dating events. Everyone is at the speed dating event for the same reason; to meet new people, expand their social circle and potentially meet someone special. SpeedDater provides a relaxed environment where everyone can meet everyone and you won't have to feel like you're the only single person there… because everyone will be single!
Worried you won't be able to attend an event because you don't live in London? Well...SpeedDater doesn't just operate in London, we have events for singles all over the UK, in cities which are becoming very popular; Newcastle, Bristol, Manchester, Brighton and in twenty two other cities to be exact. So no need to worry, you will not be missing out if you live in any of these cities as there will be a chance to meet like minded singles just down the road! We also make sure that we cater to all ages, offering events for different age ranges, including 24-38, 36-55 and 55-67.
Here at SpeedDater, we also accomodate to those people who prefer to step out of the box and into a more niche style of event. We run singles parties, speed duetting, wine tasting, elite events and many more. Perhaps you want to try something new or you want to meet someone in a more active way, our activity events and parties can provide you with that. There really is something to suit everyone at SpeedDater events. So hopefully you won't be wondering 'how does speed dating work?' anymore.
Our speed dating events are held in a variety of stylish bars across the UK and we are often complimented on our choice of venue, especially our London party locations. We always have exclusive use of a private section of the venue, so you are able to mingle peacefully!
Sometimes, people feel nervous to attend a speed dating event because it is face to face instead of through an app. However, we believe that speed dating is way more successful than meeting someone on a dating app with over 80% of our guests getting at least one match at each event. Here are some other reasons that speed dating is more beneficial than dating online:
- Internet dating can become very overwhelming and many people who you may actually like in person can be discounted because of overly pickiness.
- You HAVE to speak to everyone at speed dating events which is not the case on apps. You can pick and choose who you talk to even if you match them.
And most importantly!:
- Meeting people face to face can spark instant chemistry and connection that you can't really find just from someone's photo!
Surely after our very clear speed dating definition, you will be feeling like meeting new people and having a night with us at SpeedDater.
How to Choose a Speed Dating Event?
SpeedDater has a variety of events including regular speed dating, parties, wine tasting, speed duetting and many more.
We understand that choosing what event to go to is a difficult decision, but here are some tips that may make the decision a little bit easier:
1. Before anything, think about your preferences for meeting someone and the kind of event you could see this happening at. For example, a lot of people like our parties because it creates a normal night out atmosphere...however everyone in the room is in the same boat and looking for that special someone.
2. Research! Check out our website for our different styles of events and read the description carefully so you know exactly what each event is about. This will definitely help you when deciding.
3. Think outside the box, try something new… maybe just push yourself and go wine tasting or speed duetting, even if you've never done it before. Even though you may be nervous, the fact that you have decided to do something you've perhaps never done before will look great and you'll be feeling great afterwards!
4. It may become your new hobby...if you decide to choose an activity event, you may enjoy it so much that you want to book again! You would learn so much about how speed dating events work if you try it all out!
At the speed dating event
When you arrive, our lovely host will welcome you and sign you in. Your badge will match a table in the room and usually the ladies stay seated while the men rotate about every 3-4 mins. You will have a card to mark down if you are interested in the people you meet. Think of the dates as mini introductions. It's the perfect amount of time to leave you wanting more, or if you're not hitting it off then onto the next! There's plenty of opportunity to sip drinks, chat and flirt the night away.
After the speed dating event
Simply log in with your username and password and click the 'matches' tab. Once you have entered your ticks you will see if you match with anyone. Remember it's FREE to send/read messages to/from all the guests you have met at the event through our secure website. All our events are guaranteed! If you don't meet at least one person you'd like to see again your next event is FREE! What have you got to lose?
Who goes speed dating?
Single and fabulous people just like you. Our database is brimming with "busy professionals" and you'll be pleasantly surprised by who you meet. Remember that everyone is there for the same reason – to meet new people, expand their social circles and maybe even meet someone special.
Many people find themselves in the situation where lots of their friends are already hooked up, their workplace isn't an ideal dating environment, and they aren't interested in drunken fumblings in clubs. Speed dating offers the perfect relaxed and pressure free solution for how to meet new people who are on the same page.
We run events for all ages, plus a variety of niche events like graduate professionals, international, elite, wine tasting, walks and more. There really is something to suit everyone.
Where are dating events held?
SpeedDater chooses popular and stylish bars with central locations. We are often complimented on our choice of venues – being the largest singles company we get the first choice on the best bars. We always have exclusive use of private rooms so you can flirt in privacy.
Cambridge
Love
Dating Events
Virtual Speed Dating
Dating
Bath
Bristol
Activity Weekends
Relationships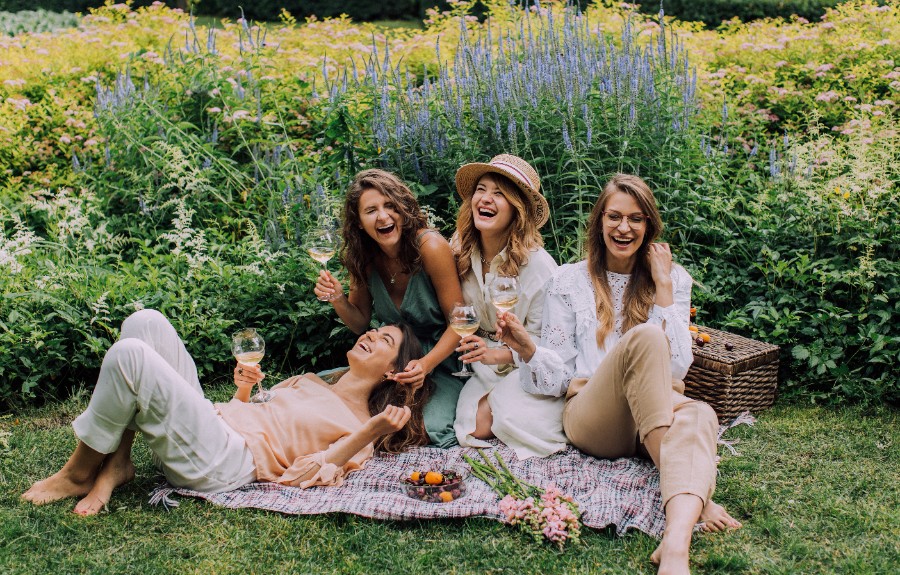 International Women's Day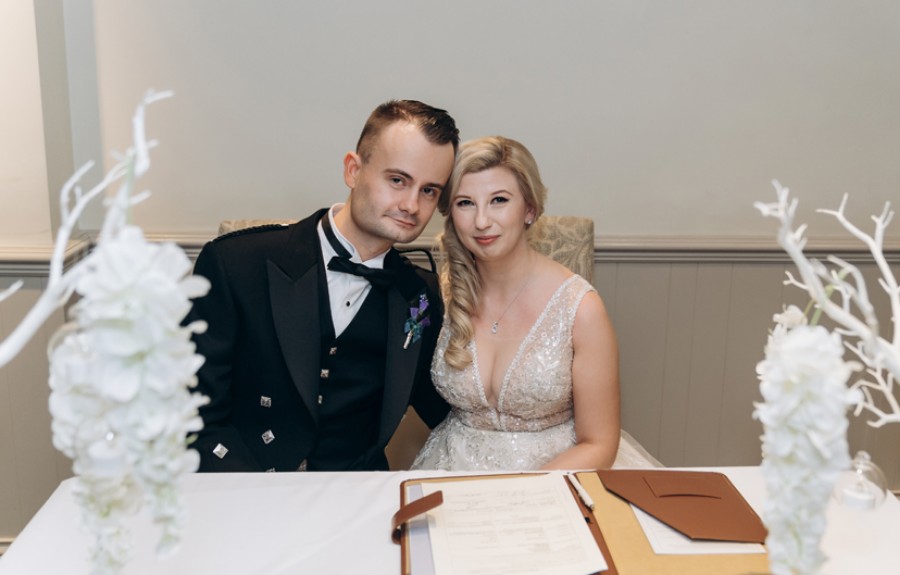 It really does work!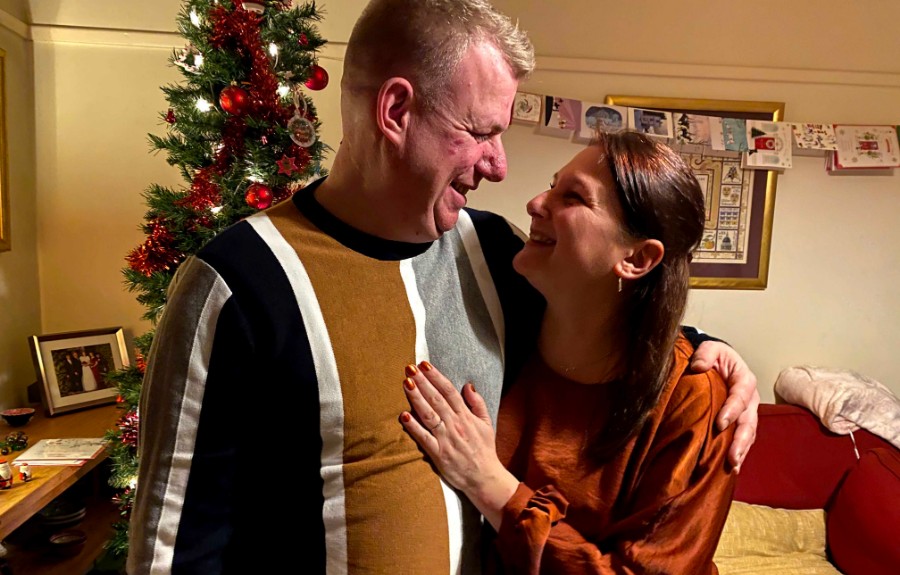 A True Romance
Christmas Jumper Speed Dating
All Bar One, Reading
Christmas Jumper Speed Dating
Hidden Rooms Cocktail Lounge, Cambridge
Christmas Jumper Speed Dating
Revolucion de Cuba, Milton Keynes