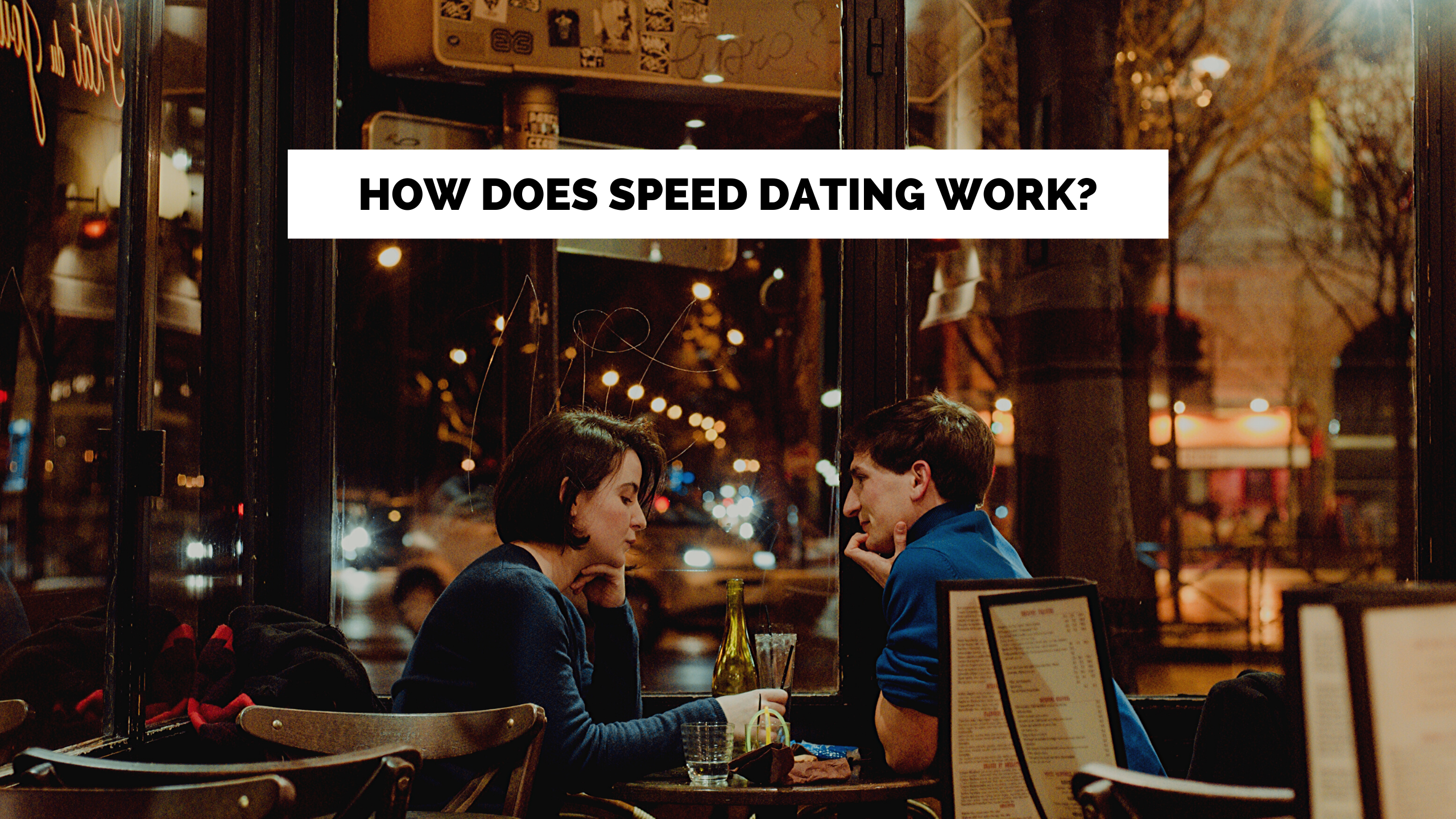 How does Speed Dating Work?
Contents:
Introduction

We're Speed Dater, the UK's leading matchmaking and singles company. Basically, love is our life. We pride ourselves on getting even gender splits at our events, and are proud to say we've even had a few SpeedDater weddings! We've been featured on shows you all love, like Channel 4's 'The Undateables', so we know what we're talking about. If you've ever wanted to try it, good, because we're about to tell you everything you need to know about speed dating and why you should attend (at least) one of our events. You may be thinking, what is speed dating and how does it work? Well this article will explain it all. Just keep reading and by the end, you should know exactly Speed dating is the perfect way to meet lots of new faces in just one evening. The event involves a series of 3-4 minute dates with up to 15 single professionals. Anyone can talk for a few minutes, honestly. If you haven't been before, the fear of the unknown is what makes people nervous. A few dates in you will see how friendly people are and how easy a 4 minute conversation is. Our guests regularly tell us the event was way more fun than they thought it would be, and can't see why they were so worried about it. You'll get a score card to note down names, badge numbers and if yes, no or friend, so you remember who it was that caught your eye on the night. Then, you'll be able to contact anyone who you met through our messaging service. The most important thing to remember is to be yourself. Smile, relax and keep an open mind. Ask interesting questions about your date's interests and hobbies, not work. We can honestly say, there is nothing more attractive to anyone than someone who is comfortable with themselves, and then people have the opportunity to fall for you for who you are. We've also invented different kinds of single events too, so you've got more opportunities to meet the one. Whether you're into bowling, wine tasting or singing, we're confident we'll always have an event for you, no matter what you're into or who your type is. You can spend as much time as you like looking through our events to ensure you find the right one to suit your interests!

2. Different Types of Speed Dating
</>
We've got a variety of speed dating events on offer, so we're sure there will be something you'd love to take part in. We've picked out some amazing venues too so that your speed dating experience at any of our events will be even more enhanced! Below are some of the events that we run:

2.1 Straight Speed Dating

We believe the best way to meet new people and flirt is in real life. And what better way to do this than with a few dates, all in one evening? It's perfect for those of us (ok, most of us) with busy lives.
Check our Speed dating events
2.2 Lesbian Speed Dating

Meet like-minded single ladies at one of our lesbian events. You never know, if you like it then you better put a ring on it. (A mark in the 'yes' box we mean!) Currently this is only on offer in London.
Check our Lesbian dating events


2.3 Gay Speed Dating (men only)

This is the perfect opportunity to meet your knight in shining armour. We do gay events all over the UK, so there's loads of opportunities for you to find the one.
Check our Gay dating events


2.4 Christian Speed Dating

What better way to connect with someone, than with the same Christian values. Currently this is only available in London.
Check our Christian dating events


2.5 Tall Man Speed Dating

Tall man speed dating is specifically for men over 6ft, and for women who like tall men! Don't worry though, even if you're a petite lady, tall men usually like smaller women (or just wear heels)!
Check our Tall Man dating events


2.6 Vegan and Vegetarian Speed Dating

We also wanted to cater for all you vegans and vegetarians out there. Maybe you'll meet someone you make the perfect pear with.
Check our Vegan dating events


2.7 Blindfold Speed Dating

We recently launched blindfold speed dating to see how people interact when they can't see who they're talking to. Love, in this case, really is blind.

3. Activity Speed Dating
Alongside our regular events, we also run activity events. These are for those who want to rule out doing standard speed dating, but want to meet new people and flirt in real life too.
Quiz nights Get quizzical whilst meeting other singles! Unlike the usual speed dating, each man and woman who attend the event will be divided into groups -so there's lots of chances for some great conversations.
Speed Duetting The clue is in the name… it takes two to duet! This event is unlike any others. You'll be put into groups and moved around the different karaoke rooms to enjoy a duet to find the Sonny to your Cher.
Dating Against Humanity This event isn't for the easily offended. You've been warned! Play Cards Against Humanity in groups and meet other like-minded singles and laugh at some of the diabolical answers people give. It truly is a diabolically good ice breaker. We launched this in Edinburgh but we're looking to run more events like this.

4. Premium Events
If you want to level up your dating game, why not take part in one of our more premium events? Here's just a sampler of what we offer:
Wine Tasting Do you love the finer things in life? Do you want to meet other like-minded singles who feel the same? Then our wine tasting events are right up your street.
Elite Events SpeedDater's Elite Events are perfect for those of you who earn more than £60k a year. Your ticket is your key to meeting like-minded singles, while enjoying some nibbles and a glass of prosecco on arrival. These events will definitely take you to the next level, and ooze class and sophistication.
Pizza Mixer Nights Our pizza mixer night is a new addition to our portfolio. You will have the chance to find a pizza your heart on a bus, that serves pizza and is full of singles… what could be better? Aside from the normal speed dating, we also offer the best singles parties, social nights and mixers to our guests, allowing them to experience another way of potentially meeting the one!
Check our Premium dating events


5. Singles Lock and Key Parties
Everyone at our parties is there for the same reason, and if you're not feeling confident to approach people, we have a lock and key icebreaker to get your conversations flowing! We run some optional taster speed dating sessions too, though these are limited numbers. When you're not speed dating, you can spend as much time flirting and mingling as you like!
Singles Mixers Mixers are very similar to our parties, however they don't include the speed dating part. Relax in the knowledge that everyone else in the room is single and looking to meet their perfect someone too. Be pro-active, approach people and
Social Nights Outside of London, we also run socials, where you can play games, take part in fun icebreakers and flirt with like-minded singles. What's not to love?
Check our Singles Parties events


6. Our Speed Dating Locations
We at SpeedDater operate in 24 cities across the UK, ensuring that singles are able to hopefully find the one, by being a participant in one of our events. We run our speed dating events in:
Aberdeen
Aylesbury
Birmingham
Brighton
Bristol
Cambridge
Edinburgh
Glasgow
Guildford
Leamington Spa
Leeds
Liverpool
London
Manchester
Milton Keynes
Newcastle
Norwich
Nottingham
Oxford
Reading
Southampton
Sheffield
St. Albans
Windsor
If you are living in or around one of these cities, keep an eye on our website for upcoming events. We do single events in different age groups, so you can select the event most suited to yourself and your interests. In every city we have picked an amazing host who has been trained to the highest standards, to create the best experience possible for your at each event. London is the hub of Speed Dater. Here we run every single event listed above. All of the cities we operate in offer our speed dating events. We're putting lots of time and work into expanding our offering though, so we'll be able to bring you a mixture of single events in each city.
Are speed dating events for you? Speed dating is for everyone. The idea behind our events is that you are able to meet someone face to face. We think that speed dating is the most effective way of actually getting to know someone. However, we understand that dating apps are a common way to meet new people nowadays; but if you're one of those people who prefer a face to face interaction instead of judging someone by photos and swiping left and right repeatedly. Obviously, you may wonder speed dating how does it work? but this article should have given you all the answers to those questions. So, if you're reading this and you feel like dating apps are not how you like to meet people, then you have answered the question. Speed dating events are most definitely for you. Luckily for you, we provide a mix of events all over the country, so we are certain that we have something that would suit you, whether that is a party, speed dating or something a little more premium like wine tasting!


7. Speed Dating Advantages
Here at Speed Dater, we believe that there are many advantages to attending a speed dating event. The first is that you will be able to meet a group of people face to face and have actual, real life conversations with people who are in the same position as you.
The second is that we always provide a comfortable and safe environment for you at the event so you won't have to be nervous about the event in that sense. Speed Dating also creates a fun atmosphere, even if you don't feel like dating anyone you have met at the end of the night, at least it got you out of the house and you hopefully made some friends! The dates are always 4 to 5 minutes long so if you are unsure on someone, or run out of conversation, it won't be long until you can move onto the next date! The most important advantage of speed dating is that it takes away the element of using dating apps, you are able to actually physically meet someone and see what they're like in person rather than virtually!
8. Conclusion
Hopefully, from this article, you feel more confident about the different types of speed dating events that we offer at SpeedDater, how the different events operate and how speed dating events work. Our goal is to help everyone find love, so feel free to ask us anything about our events, from what to wear to what to ask. You can now rule out the idea of using a dating app! Remember, you can book any of these events through our website and there is more information available about our singles events there; each event has a detailed description and itinerary explaining what will happen on the night. If you also have any ideas on what other events you'd like to see from Speed Dater, let us know, and maybe that could be arranged! Even after reading this article, you may still ask yourself how does speed dating work? If you are still unsure, do not forget that you can ask the qualified speed dating host any questions that you have about the events.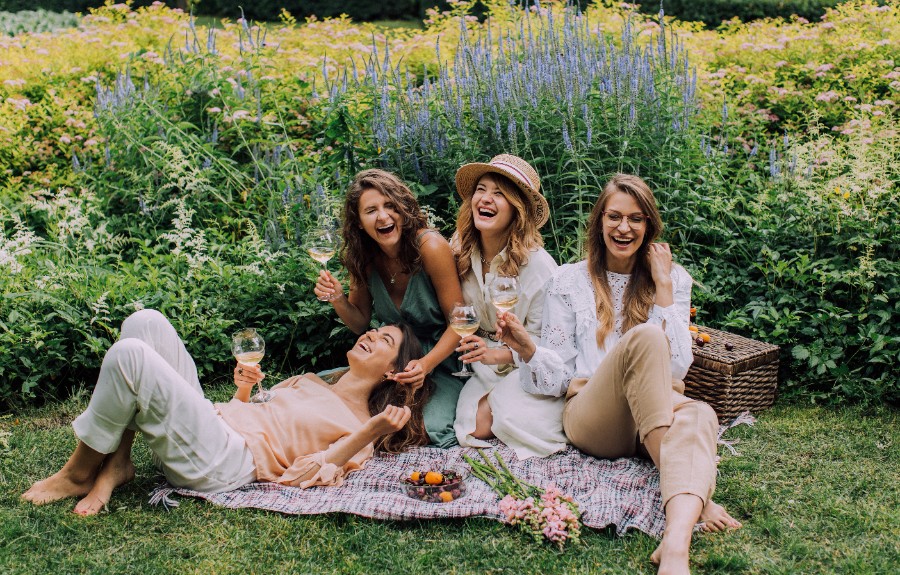 International Women's Day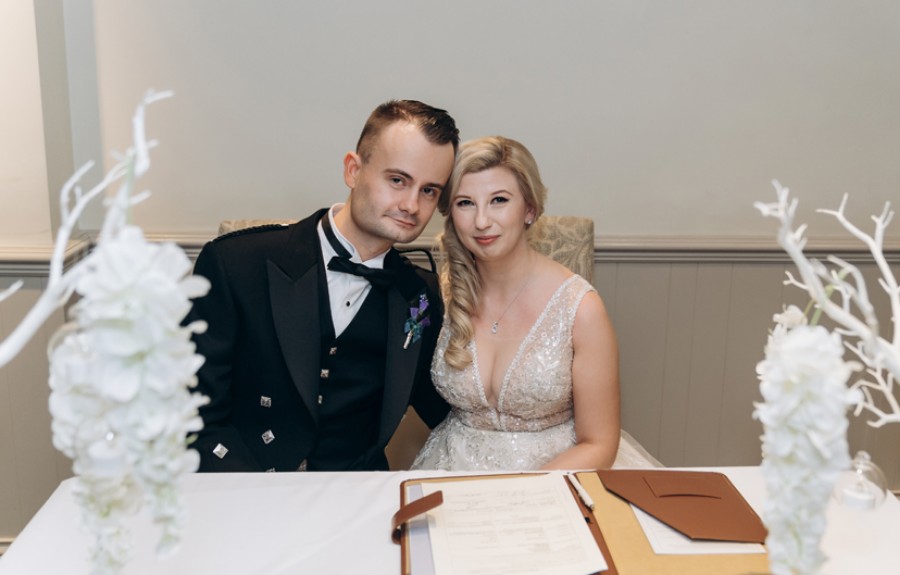 It really does work!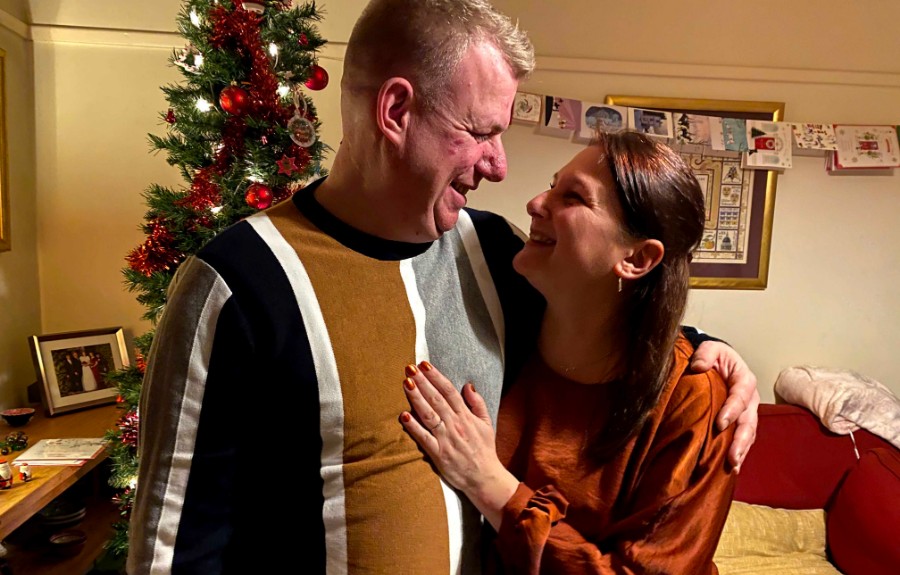 A True Romance
The Lost City Adventure Golf, Hull
New Year's Eve: THE GREAT COLLAB
All Star Lanes Holborn, London