How to Find Yourself a Holidate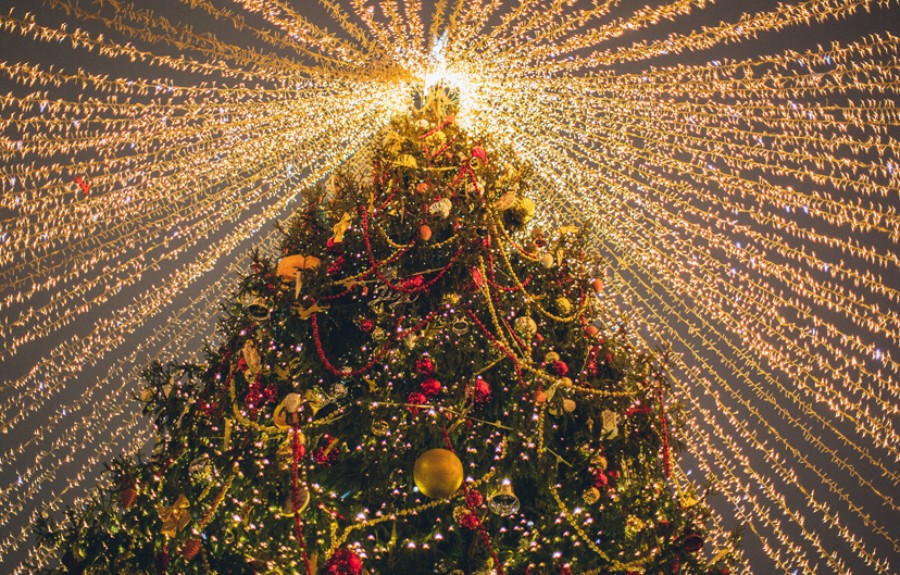 How to Find Yourself a Holidate
Christmas becomes a time that's traditionally spent with people you love, including friends and family. It's party season, the season of giving, and a season for avoiding spending time alone.

Nobody enjoys tucking into a Christmas dinner for one, so why not make it your mission to find yourself a holidate? If you're wondering what a holidate might be, then you might want to familiarise yourself with the Netflix film. If not, then it's finding someone who will make your holidays a little more bearable by becoming your date during the holidays!

With the holidays fast approaching, don't leave things too late or succumb to another festive period of loneliness. Sure, you can opt for that option if you want and become much like Tom Hanks in Castaway (don't forget, he had Wilson!), but why give up and assume it'll become another Christmas like every other? Find yourself a holidate and enjoy the holidays in style.

However, you might be wondering where a holidate can be found? The good news is that you can find a holidate almost anywhere; it's just about exploring those options and making them work for you.



It's Time to Make a Change

It's too simple to fall into the trap of accepting a lonely Christmas as you were a Scrooge. After all, it's something you've become used to. Those sprouts won't taste any better with the company, but the entire Christmas period will become more enjoyable when you've got company.

Loneliness isn't something that anyone should experience, especially during this magical time of year. Therefore, it makes perfect sense to begin the search for a holidate. However, the idea might leave you feeling anxious or concerned because the idea is a completely new concept, but fear not; it's not as bad as you might think.

You should change your mindset and convince yourself that you deserve much more. It's too simple to continue to fall into the idea of spending Christmas alone. It's easier to take no action than to take action, but choosing to do something will reward you with much more enjoyment than you ever imagined.

Sure, everyone is different. Some are confident, others are shy, but believing in yourself becomes the most important element of finding someone to spend Christmas with. Don't give up your search but instead, focus on your needs. Imagine the feeling of enjoying each moment with someone unique and someone who becomes your date for the holiday! There's no commitment required, just a mutual understanding of the arrangements.

Don't worry about being judged or embarrassing yourself. Being alone at Christmas is probably more embarrassing than attempting to meet new people, so it's probably time to roll up your sleeves and begin looking for someone to join you during the festive period.



Where Can You Find a Holidate?

A holidate isn't a mythical creature; it's someone who will become your date during the Christmas holidays. However, you're going to need to discover the right places to find someone, but we've got your back!



Speed Dating Christmas Events

Perhaps the idea of speed dating leaves you feeling slightly awkward. Moving around tables to sit opposite someone who leaves your hands feeling sweaty might not fill you with excitement but bear with us!

Speed dating events with a focus on Christmas create the perfect place to meet new people. Everyone at a speed dating event is seeking a partner, but at Christmas time, people might become more forgiving than usual. Therefore, one simple conversation might be all it takes to find yourself, someone, to spend Christmas with. Don't worry about the small talk; think about the bigger picture and focus on connecting with people. The aim should be to keep your options open, so impress as many people as possible and wait for the fruits of your labour to flourish!



Hit a Christmas Party!

The work Christmas party often leaves most people grabbing the Alka Seltzer the day after as they attempt to tackle their hangover and forget about their antics during the party. However, this doesn't have to be you!

Use the Christmas party to dance, chat and flirt your way into the life of your favourite colleague that you've been indirectly flirting with in the office all year. Sure, a little Dutch courage goes a long way but don't worry about that. If that man or woman in the office you've been drooling over pays you attention, then go in for the kill and make your mark! Ask them about their plans for Christmas but remember this is nothing more than small talk because eventually, you should ask them to share the Christmas spirit with you!



Venture Around a Winter Wonderland

Winter Wonderland is the perfect place for meeting new people. It's the bright lights, the excitement, and the setting that ensures everyone is immersed in the moment. Whether you're someone who likes to take to the ice or someone who prefers to soak up the vibe at the bar, Winter Wonderland is the perfect spot for meeting new people. All it requires is one conversation, a simple smile or remark, and you're on your way to finding that perfect holidate.

Don't worry about feeling like you're some kind of stalker; it's completely natural to feel this way when looking for a date. The Christmas spirit runs through every winter wonderland, which means you're certain to discover someone here.



Head to a Christmas Show

Christmas shows are the bedrock of every Christmas period. Whether it's a show on the famous film Elf with Will Ferrell or a traditional pantomime, you're certain to find plenty of singles who are looking for a date. The feel-good atmosphere and the laughter are like natural ice-breakers, which means approaching someone becomes so much easier.

Christmas isn't a time to be alone. Every Christmas film, every story, and every holiday song reminds us that it's a time to embrace with people. Therefore, don't give up and assume it's another standard Christmas coming your way. Instead, grab Christmas but the scruff and show it that this is going to be a Christmas like no other!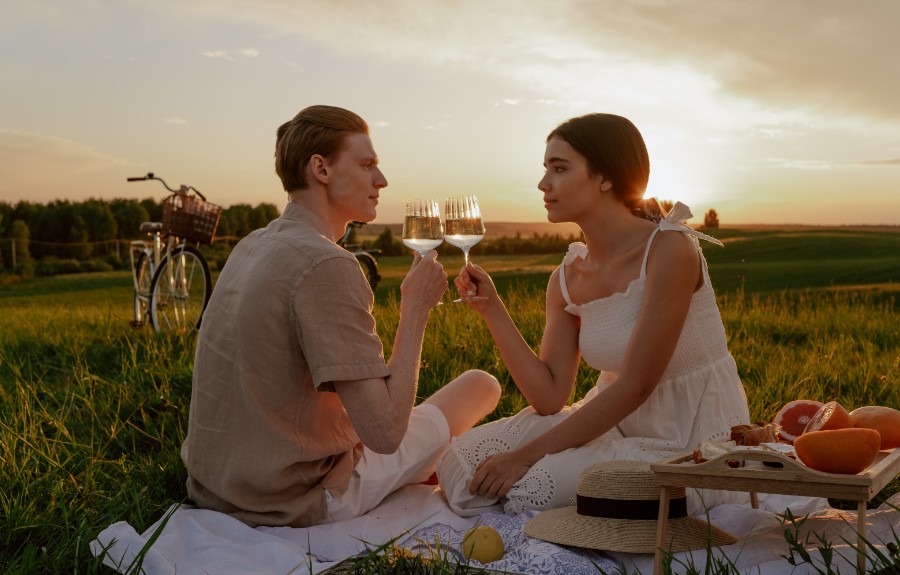 Best Outdoor Summer Date Ideas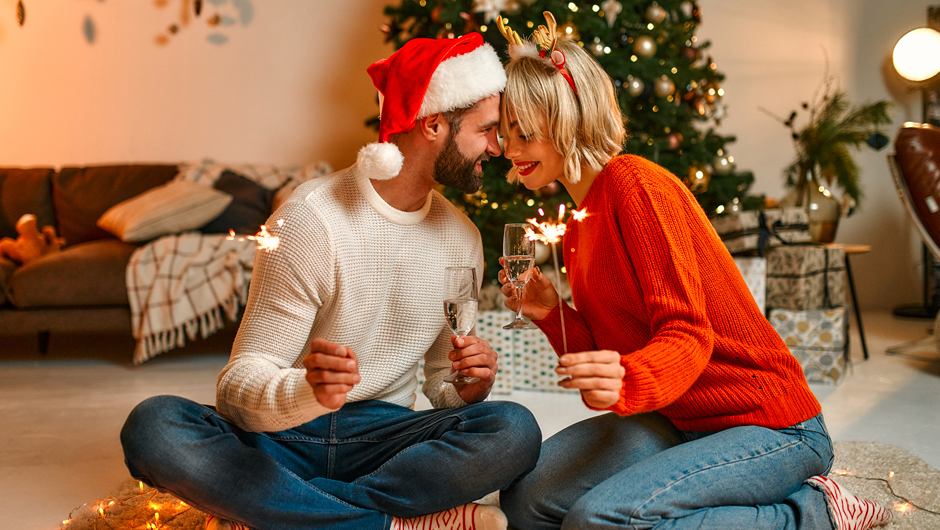 How to Invite Your Date to Celebrate Christmas Together and How to Know That It's the Right Time in Your Relationship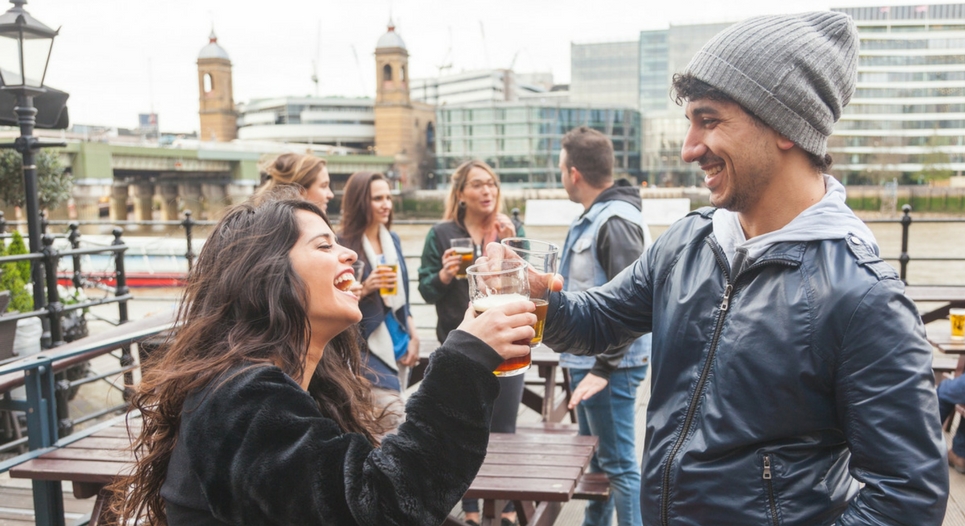 Advice for London singles: How to tell if someone is flirting with you!
Christmas Jumper Speed Dating
All Bar One, Reading
Christmas Jumper Speed Dating
Hidden Rooms Cocktail Lounge, Cambridge
Christmas Jumper Speed Dating
Revolucion de Cuba, Milton Keynes